New Post Goes Up Every Wednesday     Second in a Series on the New Whitney
Re-Blogged from ARTSY EDITORIAL APR 23RD, 2015 10:00 AM
"The gallery spaces allow us a level of flexibility that we had to some degree in Breuer, but that we'll have much more of in the Piano building—the amount of column-free square footage that we have here is unprecedented. The way that everything was designed, from the ceiling grids to the flooring choices, allows us to really let artists run wild. Or, when they don't want to, when it's more traditional or quiet work, there are incredibly elegant, proportional spaces that respect that type of work, too. I'm particularly excited about the light, and the interaction between the galleries and the exterior, which really manifests itself in the terraces, and having this outdoor space, both for permanent sculptures and performances—and other more spontaneous activity.
Carter Foster Steven and Ann Ames Curator of Drawing | Seventh Floor Galleries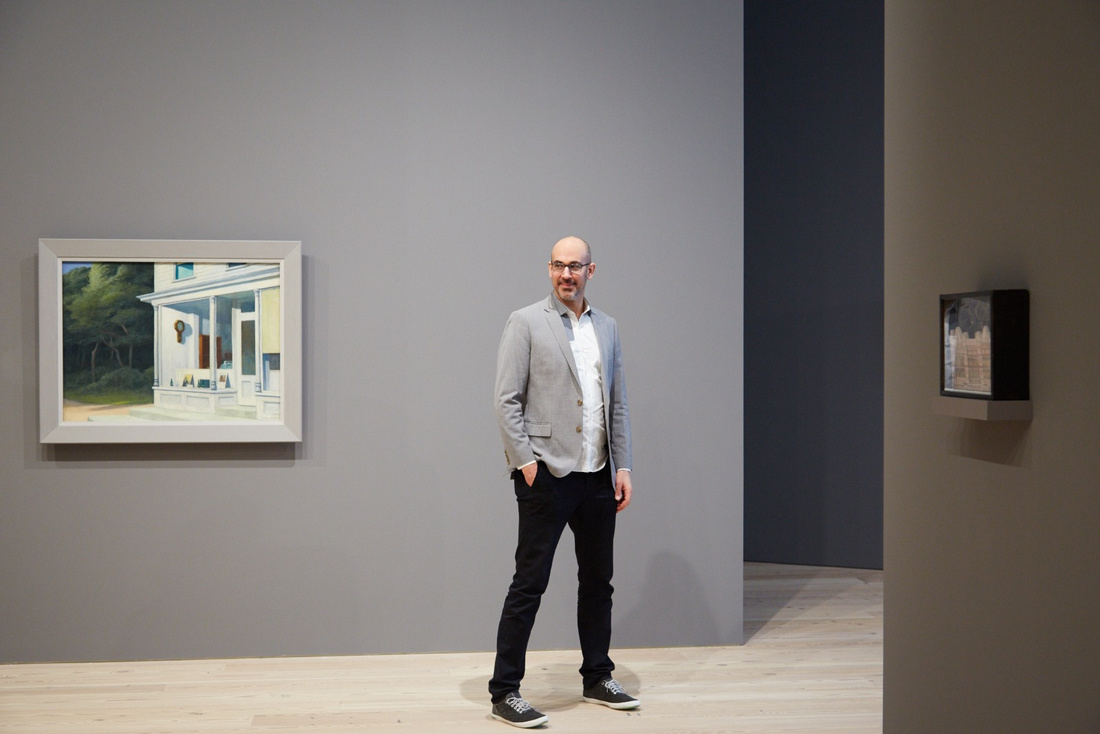 "Although I'm not as directly involved in it as my colleague Jay Sanders, the theater is an amazing space. We've never had anything like it. I'm so excited to see the performances that will happen there. We also have a works-on-paper study center—which we've also never had before—which means that artists and qualified researchers can look at our print, drawing, and photography collection and have access to it for the first time ever, really, in an easy way. We can store about 80% of our works-on-paper collection, and I think we have a total of about 18,000.
We're doing an exhibition on a Harlem Renaissance painter, named Archibald Motley, in October. He was working in the '20s, '30s, and '40s especially—that was sort of his heyday—doing scenes of African American life in Chicago. Really fantastic, beautiful modernist paintings. That's going to be on the eighth floor, in our skylit galleries. We're very excited about that."
Jay Sanders & Greta Hartenstein- Curator and Curator of Performance; Curatorial Assistant | Theater Projection Box, Fourth Floor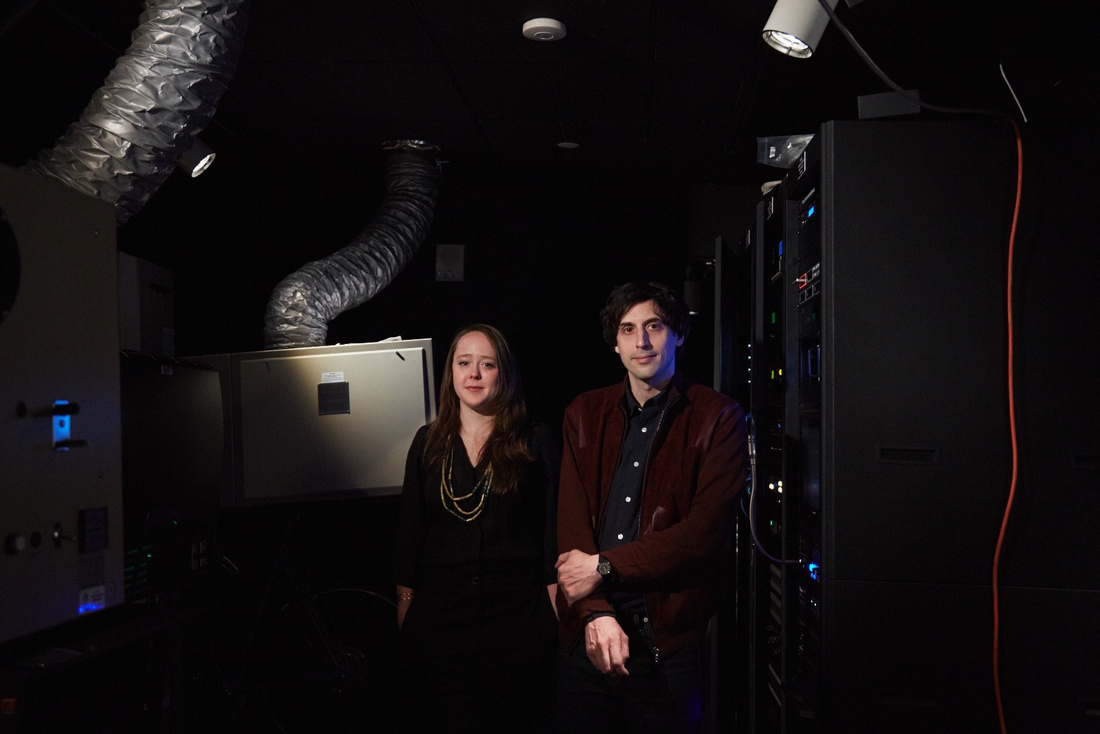 Laura Phipps –  Senior Curatorial Assistant | Fifth Floor Galleries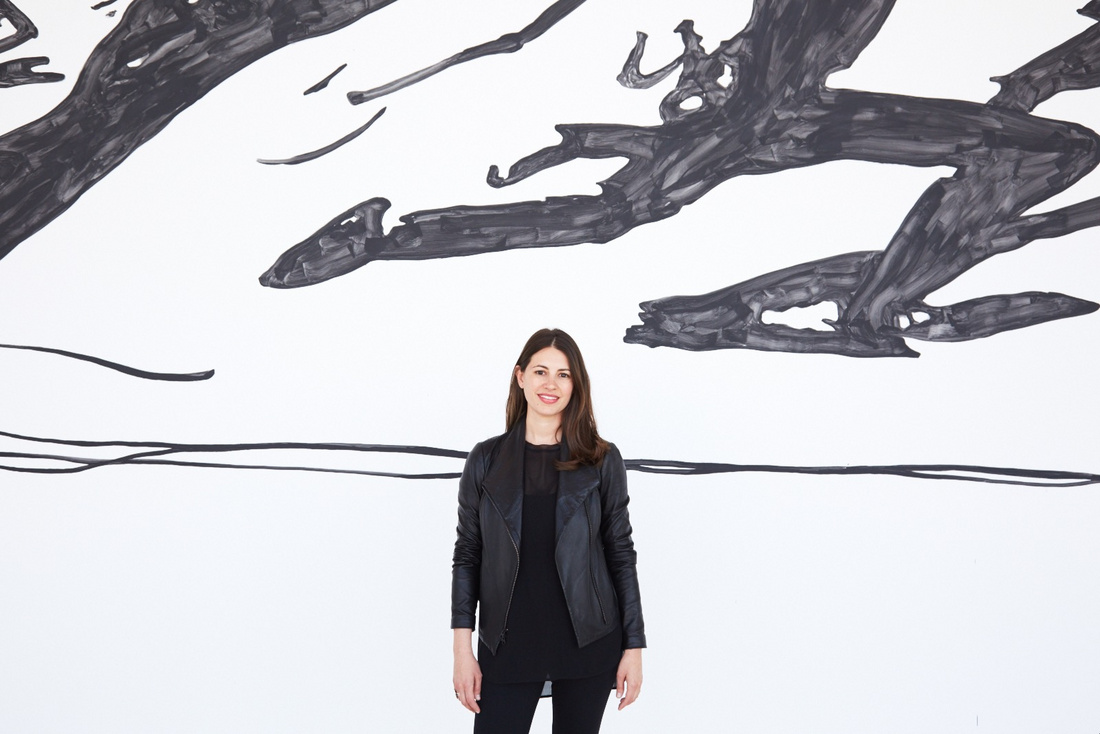 "Seeing the first project that we're doing with Mary Heilmann come to life really activates our imagination about what can be done with the outdoor spaces. It's an exhibition with three components. The first is two large, bright pink vinyl panels, based on the geometry that Mary uses in her paintings, which have been installed on the side of the building. They echo the stairstep outline of the museum, which is an element that was already in Mary's paintings. Then there are the chairs, which are also often a feature of Mary's exhibitions, located on the terrace on the fifth floor. The other really exciting component is a film that she made in 1982, shot in this neighborhood and further south in TriBeCa. It's the first time it has ever been seen. It is like a record of the neighborhood, and a record of how artists lived here—and the work Mary was doing at the time.

—Tess Thackara